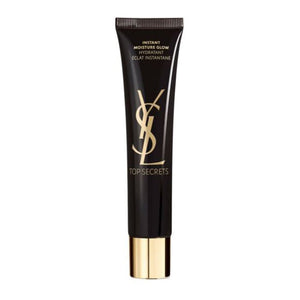 YVES SAINT LAURENT TOP SECRETS INSTANT MOISTURE GLOW 40ML an innovative skincare range for make-up lovers that offers multitasking products for your complexion.

Now… a new secret is now revealed: INSTANT MOISTURE GLOW, a take anywhere, ultra-lightweight blur perfecting moisturizer bursting with hydration for up to 72 hours.
ايف سان لوران مرطب 40مل مجموعة مبتكرة للعناية بالبشرة لعشاق المكياج تقدم منتجات متعددة المهام لبشرتك. الآن ... تم الكشف الآن عن سر جديد: توهج فوري للترطيب ، يمكنك استخدامه في أي مكان ، مرطب مثالي لطمس خفيف الوزن للغاية ينفجر بالترطيب لمدة تصل إلى 72 ساعة.