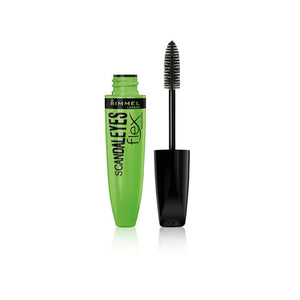 RIMMEL SCANDALEYES FLEX EXTREME BLACK MASCARA
Have a perfect lash with scandal eyes flex mascara by Rimmel London.
Formula with collagen for scandalous volume, leaves lashes feeling soft and flexible.
Easy to apply and with buildable volume to build your own intensity.
Get perfectly smooth and clump-free lashes.
ريميل سكاندلايز فلكس مسكارا
-احصلي على رموش مثالية مع الماسكارا المرن للعيون الفاضحة من ريميل لندن.
-تركيبة مع الكولاجين لحجم فاضح ،تجعل الرموش ناعمة ومرنة.
-سهل التطبيق وذو حجم قابل للبناء لبناء قوتك الخاصة.
-احصلي على رموش ناعمة وخالية من التكتلات.