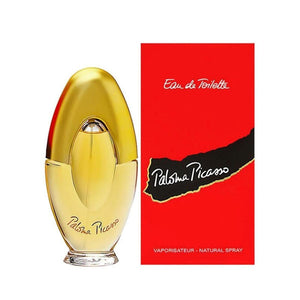 PALOMA PICASSO PALOMA PICASSO WOMAN EAU DE TIOLETTE 100ML is a Chypre Floral fragrance for women.
Top notes are Aldehydes, Coriander, Bergamot, Lemon and Neroli; middle notes are May Rose, Hyacinth, Mimosa, Lily-of-the-Valley and Jasmine; base notes are Oakmoss, Civet, Vetiver, Musk, Sandalwood and Amber.
بالوما بيكاسو او دو تواليت للنساء 100مل عطر زهري شيبر للنساء. مقدمة العطر الألدهيدات والكزبرة والبرغموت والليمون وزهر البرتقال. قلب العطر زهرة مايو ، صفير ، ميموزا ، زنبق الوادي والياسمين ؛ قاعدة العطر هي طحلب البلوط ، الزباد ، نجيل الهند ، المسك ، خشب الصندل والعنبر.