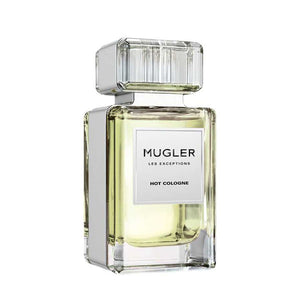 MUGLER LES EXCEPTIONS HOT COLOGNE 80ML breaks with classic structures thanks to the creative and audacious combinations that include an unexpected ingredient. The most beautiful materials begin to take life, colliding and blending together in an intoxicating collection of fragrances with the most exceptional character. The quintessential MUGLER craftsmanship.
luminous, fresh, warm.
موغلر ليس اكسبيشنس هوت كولون 80مل يتفكك مع الهياكل الكلاسيكية بفضل التركيبات الإبداعية والجريئة التي تتضمن مكونًا غير متوقع. تبدأ أجمل المواد في أخذ الحياة ، حيث تتصادم وتندمج معًا في مجموعة مسكرة من العطور ذات الطابع الاستثنائي. براعة MUGLER المثالية. مضيئة. طازج. دافيء.