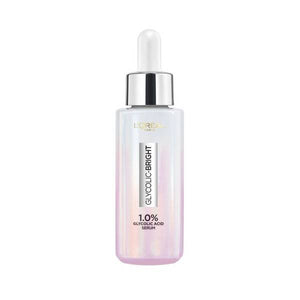 LOREAL PARIS GLYCOLIC-BRIGHT INSTANT GLOW SERUM 30ML formulated with 1.0% Glycolic Acid. Clinically proven to instantly brighten skin and reduce dark spots. Tested by dermatologists on Asian skin
How to use:
Use before moisturizer. Avoid eye contour.
لوريال باريس جلايكوليك برايت انستانت جلو سيروم 30 مل يتكون من 1.0٪ حمض الجليكوليك. ثبت سريريًا أنه يعمل على تفتيح البشرة على الفور وتقليل البقع الداكنة. تم اختباره من قبل أطباء الجلدية على البشرة الآسيوية
طريقة الاستعمال:
استخدميه قبل المرطب. تجنب محيط العين.
Amazing product, one of the nicest glycolic acids I've used