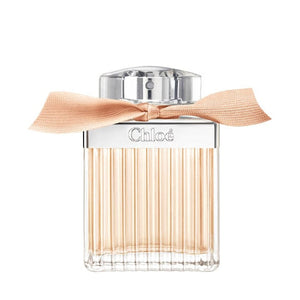 CHLOE SIGNATURE ROSE TANGERINE WOMAN EAU DE TOILETTE 75ML freedom, lightness and femininity: these are the principles on which Chloe was founded in Paris more than 60 years ago. Today Chloé's vision of romantic, effortless chic lives in ready-to-wear, accessories, and fragrances.
Chloé Rose Tangerine is an expression of femininity that is more liberated and assertive than ever.
It features the emblematic Chloé note: a bright, fresh, clear rose that is integral to the brand's fragrance identity. With Rose Tangerine, this unique rose note takes on an unexpectedly fruit-inspired twist: the lively, sunny essence of tangerine brings radiance to the scent, while vivid blackcurrant with verdant undertones reinforces its character. A base of cedar and white amber lingers for a streamlined, ultra-contemporary elegance.