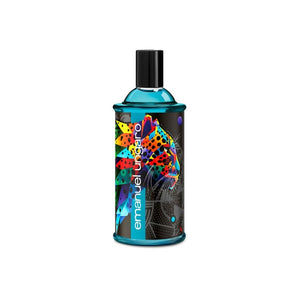 UNGARO EMANUEL UNGARO INTENSE FOR HIM EAU DE PARFUM 100ML the EDP intense for Him is a modern fougère interpretation that invites you into the wildest depths, where nature has never been so stimulating! Characteristics of the perfume
Eau de Parfum intense for Him is the free spirit that breaks down every barrier and every convection, showing his true nature. Transparent flowers for a joyful and colorful creation, where nature has never been so vital and protective.
انغارو ايمانويل انتنس فور هيم او دو بارفيوم 100مل هو تفسير حديث للفوجير يدعوك إلى أعماق الأعماق ، حيث لم تكن الطبيعة مثيرة أبدًا! خصائص العطر بالنسبة له هو الروح الحرة التي تكسر كل حاجز وكل حمل ، لتظهر طبيعته الحقيقية. زهور شفافة لخلق بهجة وملونة ، حيث لم تكن الطبيعة حيوية ووقائية.