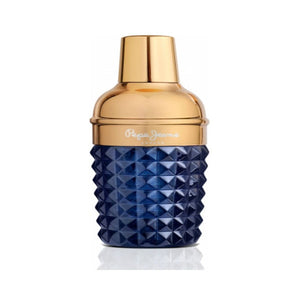 PEPE JEANS PEPE JEANS CELEBRATE FOR HIM 100ML is a potent, daring fragrance that is perfect for celebrating life's most pleasurable moments. Because life is better together.
- A fresh duet of juniper and cardamom
- Sparkle of gin notes and cocoa extract
- Refined clary sage absolute coupled with vibrant, texturized notes of amber wood.
بيبي جينز سيليبريت فور هيم 100مل هو عطر قوي وجريء مثالي للاحتفال بأكثر لحظات الحياة متعة. لأن الحياة أفضل معًا. ثنائي طازج من العرعر والهيل ، بريق من أوراق الجن وخلاصة الكاكاو ، حكيم كلاري مصقول مقترن بمكونات نابضة بالحياة ومنسقة من خشب العنبر.