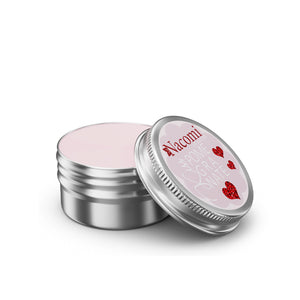 NACOMI POMEGRANATE-SCENTED LIP BUTTER 15ML among its most important ingredients are natural shea butter, beeswax, and avocado oil. It gives very, very deep hydration, softness, and nourishment to your lips.
HOW TO USE: 
Using your finger or a brush, spread some butter on your lips
ناكومي زبدة للشفاه برائحة الرمان 15مل ومن أهم مكوناته زبدة الشيا الطبيعية وشمع العسل وزيت الأفوكادو. يمنح شفتيك ترطيبًا ونعومة وتغذية عميقة جدًا.
طريقة الاستخدام:
باستخدام إصبعك أو فرشاة ، وزعي بعض الزبدة على شفتيك.